Who Needs Cortavo?
Do you work in a small to mid-sized business?
Are computer and tech issues draining your time and productivity?
Who needs Cortavo? You do.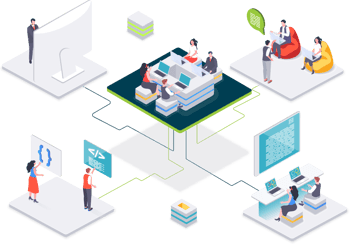 Need help finding the right path to hire technical resources? Download our free eBook Managed IT Services: Better Than Hiring an IT Pro?
Cortavo offers a unique, worry-free and all-inclusive managed IT service. After working with thousands of organizations over the last 10 years, our team understands the day-to-day challenges professionals face in the IT industry. Just who needs Cortavo, exactly? Ask yourself if any of the following problems sound familiar and discover how we can put you back in the driver's seat.
Wasting money on your current IT support?
Do you feel that your business serves IT and not the other way around?

Or maybe you call with a tech issue and you're put on hold and endure annoying transfers?

Are your tech issue resolutions hit or miss?

Does the complexity of IT leave you resigned to accepting the status quo, like you just have to take your IT provider's word for it?

Do you feel your business lacks the IT edge of larger enterprises?
You need Cortavo. Our business model is nimble enough to provide the personalized attention, yet expansive enough to provide you the experience and resources you demand. We offer a 24/7 help desk for all your employees and maintain industry-leading certifications to ensure every interaction is a pleasure. Best of all, our help desk resolves ~85% of issues on the first call (putting us above the contact center average), and 95% are resolved remotely!
Not enough time in the day after dealing with IT?
Are you being pulled in multiple directions putting out IT issues for your co-workers?
Do you cross your fingers every day hoping your outdated IT systems work properly?
Are employees dragged into uncooperative technology and away from their actual jobs?
Are employees dissatisfied or demoralized about work?
Do employees end up working late hours to regain lost time?
You need Cortavo. Hands down, one of the most common issues professionals face is a lack of time and resources. Fortunately, Cortavo puts you back in the driver seat of your business while we handle everything from your hardware, software and network demands. We'll take the complexity of IT off your shoulders and free you up to be successful. Take back control with Cortavo.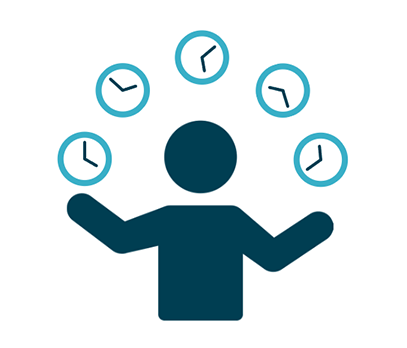 Are you having difficulty juggling multiple systems?
Do you have multiple versions and brands of computers and software scattered across your office?
If so to the first question, is this lack of standardization causing problems with interoperability and workflow?
Are you juggling multiple vendors and confused as to where their roles connect and overlap?
Are you having trouble updating your systems, or keeping them all equally updated?
You need Cortavo. Under the Cortavo Complete plan, we will refresh your entire infrastructure, the computers and the software of all your employees at no cost. And since we are brand agnostic, we remain flexible to your preference among the leading brands. When partnering with Cortavo, we offer your team options and flexibility while keeping your office on a single, uniform standard that we constantly update for you. Plus, we manage all your IT vendors for you.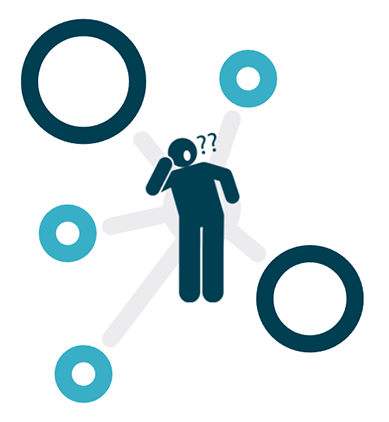 Listen to our happy customers!
Don't just take our word for it. Hear from Atlanta Fine Homes on how Cortavo eases their business operations and eliminates the burden of managing their infrastructure. Cortavo has allowed them to focus on their core business while we handle everything IT.


Let's Talk
Our Experts Are Here To Help
Don't just take our word for it, here's what our customers have to say…
"The engineers are great. Very knowledgeable and friendly. They always answer calls right away. They also provide hands-on work when requested. Couldn't be happier."
— David Scanlan, IT Vice President, Atlanta Fine Homes
"The ultimate factor that led us to choose Cortavo by Aventis Systems was their IT expertise, hardware and software support, network security, reliability, scalability and so much more."
— Joe Massanelli, Chief Information Officer, FlexTecs